Apartments Denis Aerodrom Tuzla
Only 200 m from Tuzla Airport.
For rates & Availability
Search your Rental item
About Us
WELCOME TO OUR RENTAL HOUSE
We have three accommodation units and 8 beds. Studio apartment for three people and an apartment for 5 people which includes a triple and double room, kitchen and bathroom as well as two balconies.
Quiet location
Clean and tidy garden
Summer house in the garden
Apartments Denis is located 200 m from the terminal of International Airport Tuzla and 13 km from the city of Tuzla. Near the guest house:
Pharmacy
Ambulance
Supermarket
Restaurant
Post office
Bakery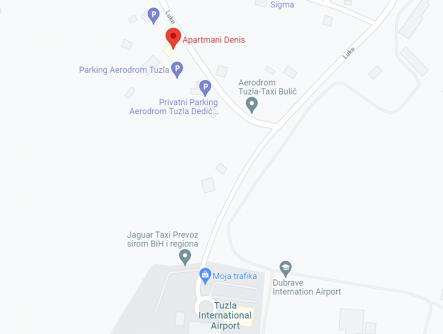 We only have one house rule. Behave and feel at home.
Our apartments are decorated with a lot of love and attention, offering comfort in equal measure. Once you visit us you always come back because with us you can feel at home.
Hospitality
Kindness
Always ready to help
Transport to and from the terminal
Always clean and tidy
Available 24/7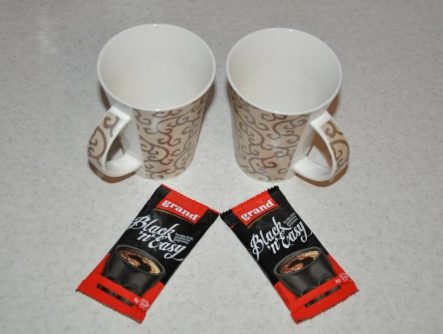 Our
Photo Gallery
Best of our
Event portfolio Photos
Pleasant ambience and quiet location will make your business trip easier and more pleasant.
All photos & videos
others about us
SOME REVIEWS

Monish Ananthu
Local Guide · Level 6
Very comfortable apartment right next to the Tuzla airport. We booked this place as we had an early flight the next day. 5 minds drive by car from the airport.

Michalina Wasilewska
Local Guide · 18 reviews
Very neat, clean and comfortable rooms. Great welcome to the owners who have been enjoying the baklava, they offered coffee, tea and water. In the room, sweetness, water, juice. Apparently details and really have a big impact on your stay. I recommend with a clear conscience 🙂

Bojan Nikic
Local Guide · Level 3
Excellent hosts and professionals. Hygiene in apartments for 10. All recommendations.

André Herzeleid
Local Guide · Level 7
The hosts are very, very friendly. Nice and very clean guest room, private bathroom with shower, kettle with coffee and tea is available. Wi-Fi / WiFi is free. Ideal location, about 500 meters to Tuzla International Airport. Guesthouse Dedic / Denis is located in Dubrave - Tuzla. 1000% recommendation !!! 😀😀😁😁
Андрій Лавріненко
4,850 contributions
A good choice for an overnight stay near the resort The apartment can be reached within 10 minutes of leaving the cottage. We rang the doorbell and were greeted by friendly hosts. Nice clean room. Inside we waited for candy and instant coffee joints, a bottle of water. The Bosanka Restaurant and Bingo Supermarket are also within a 10-minute walk to the other side of the house, where you can buy everything you need. It is not possible to pay by card (a common phenomenon in Bosnia), so you should have cash with you (there is an ATM at the airport). Vayfay signal was quite weak and only worked well in the corner.

refkob
Local Guide · 392 reviews
Very comfortable, clean and kind!

hasib mehic
Local Guide · Level 5
Great. I would always come here and intend to make sure. The vicinity of the airport is phenomenal. The ratio of prices and services is quite satisfying.
Views 10,756 total views, Today 28 views today